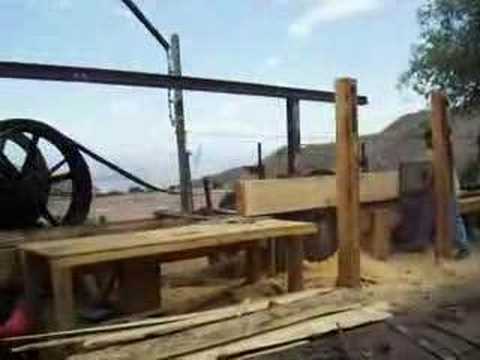 What's Next?
The mechanic's family enjoyed hiking through the forest, viewing nature and gathering wild berries.
This vehicle was not the appropriate one for the family at this time and so the mechanic went looking for something else. He found a very old school bus that he wanted to fix up to be a camper to take his family to camp meeting. He would have so much fun cleaning and making everything new and nice for his dear family to be comfortable with. And of course the motor would be fun to play with too and make sure it was in top shape. Would you know it, quite some miles down the road on the way to camp meeting, something went wrong and the family had to stop at a camp site to see what the problem was. Providentially there was a town not far away and the mechanic was able to find help to get the bus running again. He worked diligently to get everything fixed and back together again and then they were on the way again over the dirt road.
The Lord had a surprise for the family and a new little girl was added to the growing flock. The mechanic had his quiver full and he had very great responsibility at home as well as the time in the church. The needs were great and a person has to be totally devoted for such a work as meeting the delicate minds and bringing them to see their need of surrender to Jesus. The minister truly has to humble himself before God to be of any value. Life is not supposed to be easy if you are putting your life into service to the God of heaven. To be born on this earth is a test to see if we will meet every situation we are in, in the name of the Lord Jesus. We only have to look at the examples of Jesus to realize it will take all to enter the kingdom of God. But pleasing Jesus is a pleasure and a delight for he has made a way of escape from sin and this dreadful evil world and victory through the devils snares and traps that are all about.
After moving several times and living by the beautiful lake and then moving closer to the city, they were getting settled down a little more. But the mechanic decided he needed to work at another job. He finished the inside of the bus and went to work at mechanics and building and also plenty of welding to support his family. He worked with his hands using all the tools he so much enjoyed, for he loved having a tool especially for each job and if he didn't have one and couldn't buy one, he would do everything he could to make just the right thing to do the job. At the same time while working with his hands, he was speaking to anyone who would listen, about the wonderful Saviour that we have in Jesus, and that He is coming very, very, soon. When ever he could get someone's interest he would give them a gospel book to encourage them in their walk with the Lord, using the Lord's tools in His work. He would not separate his business from the Lord's business but had the Lord for His partner continually and gave many books to people telling of the good news that there are better days ahead.
Some friends of the mechanic had a baler and they wanted it made into a wood-splitter for their firewood, so the mechanic helped them make this change and it really worked good, doing all the hard work a man would ordinarily use an ax to do. They had to get some trees to make it do its work so they went to the bush to get some trees. The mechanic went to fall the trees while the others were loading. When he cut down a tree it hit another tree. Forty feet of the tree broke off and hit the mechanic on the head. He had been working without his hard hat on for a while but just a short time before he had put his hard hat back on. The blow knocked him to the ground and he was blacked out. It broke all of the straps in the hat, which shows how hard the blow was. After a while the other men came looking for him and took him to the doctor. The doctor found nothing wrong and the x-rays didn't show anything broken and he was sent home.
The mechanic kept on with his work fixing motors and crawling under cars, what ever it took to fix things for about a month, but there was a persistent pain in his arm and shoulder, and he would ask his wife to rub it. But his wife was afraid there could be something broken and she didn't want to make things worse. So after all this time of suffering and trying to work, he went back to the doctor who sent him to the city some distance away to get some more x-rays taken. They found that he had a broken neck and that he was a hairs-breadth from being paralyzed. They booked him right away for an operation in another city farther away. So the family moved out of the house into their bus and went to the city as soon as possible. Some kind friends opened up their home to the family while Daddy had his operation, which was very successful to the glory of God. A lot of people are invalids the rest of their life when they have had a broken neck in such a terrible condition as this was. The devil certainly wanted to get rid of this preacher of righteousness and discourage his family for he struck the children with sickness that took some time to get over.
"We glory in tribulations also: knowing that tribulation worketh patience; and patience, experience; and experience, hope . . ." (Romans 5:3-5).
"My brethren, count it all joy when ye fall into divers temptations; knowing this, that the trying of your faith worketh patience. But let patience have her perfect work, that ye may be perfect and entire, wanting nothing." James 1:2-4.
"We must not think when we are afflicted that the anger of the Lord is upon us. God brings us into trials in order that we may be drawn near to Him. The psalmist says, "Many are the afflictions of the righteous: but the Lord delivereth him out of them all" (Psalm 34:19). He does not desire us to be under a cloud. . . . He does not desire us to go in anguish of spirit. We are not to look at the thorns and the thistles in our experience. We are to go into the garden of God's Word and pluck the lilies and roses and the fragrant pinks of His promises. Those who look upon the difficulties in their experience will talk doubt and discouragement, for they do not behold Jesus, the Lamb of God, who taketh away the sins of the world." TMK 278
The mechanic continued his motor jobs and building and repairing. He sold the bus and did some carpenter work and tree topping, ready for adventure, he did most anything that came along to work at. He built a sawmill and started selling lumber. It was fun to haul the trees to the mill and watch the pieces of wood come out so nice and straight just the way he wanted them. But it took a lot of time to hammer the blade to keep it in shape for cutting. This reminds us of what God it doing to his children. He hammers and chisels and saws off the bumps to perfect our characters. He knows exactly what tool to use where it will be the best and when to use it at the right time to get the proper effect. So it takes all our life to be proved, and to show God that we mean business and really do want to obey Him in all things at all times.
His children helped him in the mill and it was fun to be a working family being useful.
The family had fun picking cherries and camping out in the orchards.
"When the enemy tells you that the Lord has forsaken you, tell him that you know He has not; for He declares, "I will never leave thee, nor forsake thee" (Hebrews 13:5). Dismiss the enemy. Tell him you will not dishonor the Lord by doubting His love. . . . " HP 275